Message from HoD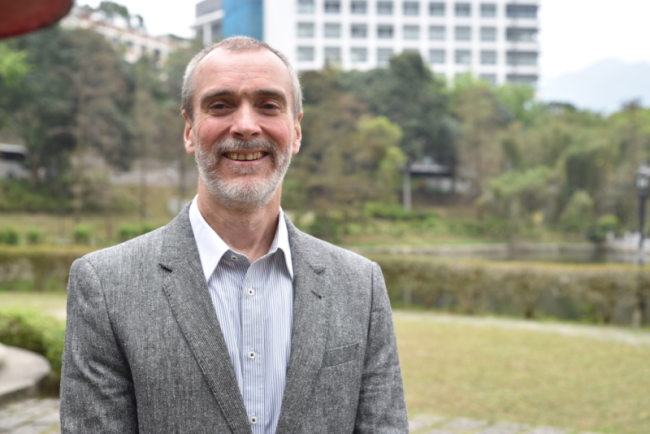 Welcome to the Department of Translation's website!
Today, as we face the unprecedented challenge of a global pandemic, I wish to assure both staff and students that your safety comes first. We are working hard to ensure that all safety procedures as recommended by the university emergency committee are implemented in full, and will try to err on the side of caution.
For now, all teaching will be conducted online. To try and improve the quality of online performance, which we recognize is not ideal, the department has invested in high quality cameras and headsets for staff, and our tech wizard Andy is working tirelessly behind the scenes to ensure the smooth delivery of courses. We are also working with the library to ensure that study materials are made available electronically.
When we start to move back to face-to-face teaching, we have secured supplies such as hand sanitizer, and for lab-based courses (translation technology and interpreting) special arrangements are being made that include disposable covers for microphones and earphones, as well as sanitizing wipes for computers and interpreting equipment.
We have put on hold plans for academic conferences and other activities, but hope to resume these starting in the second semester.
I must admit, however, that there are bound to be problems along the way, and I therefore ask for your forbearance in the face of technological glitches. Please do contact us if you spot a problem or have a suggestion for improvement.
I look forward to welcoming you all in person on our beautiful campus as and when it becomes possible. Until then, please stay safe, continue to practice social distancing, and observe good hygiene.
Sincerely