Internship sharing @ European Union Chamber of Commerce
Joanne LI Xin Yi (Year 4)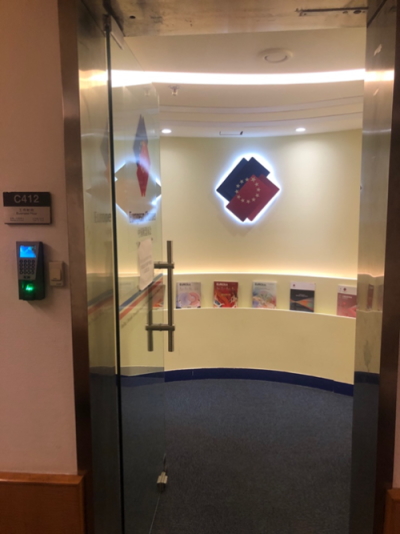 This summer, I had an internship experience in the Government Affairs department of the European Union Chamber of Commerce in China for three months. As a Government Relations Intern, my duty was mainly to assist the working group business managers to meet with Chinese government departments, embassies and member companies, to research Chinese and European policies, and to conduct daily translation work. From my perspective, it was such a combined exercise of translation and other skills.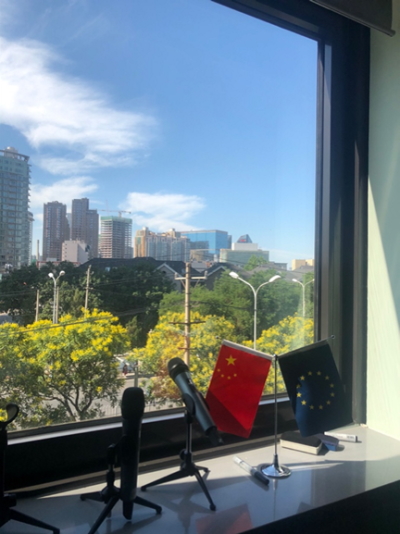 During my time at the Chamber, there is nothing more frequent than working-level and high-level meetings. I performed simultaneous and consecutive interpreting during the meetings and learned a lot about the adaptability and data collection skills required to be a qualified interpreter. It was a great honor for me to participate in the advocacy activities on China-EU trade related policies, thus gaining a lot of knowledge about the environment, finance and legal industry.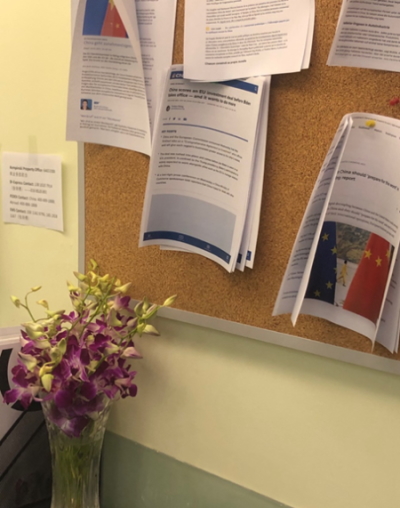 I find the translation skills I learned in CUHK's legal translation course especially useful when translating legal texts. At the same time, since I was frequently assigned the task to translate Invitation Letters and Thank you Letters to be submitted to ministries, I have learned a lot of practical skills in translating different styles.
Through this internship experience, I felt the industry's demand for versatile talents. In addition to exercising good professional ability, translation students need to learn up-to-date knowledge from industries to make continuous progress.