New book: Translation/re-Creation: Southwest Chinese Naxi Manuscripts in the West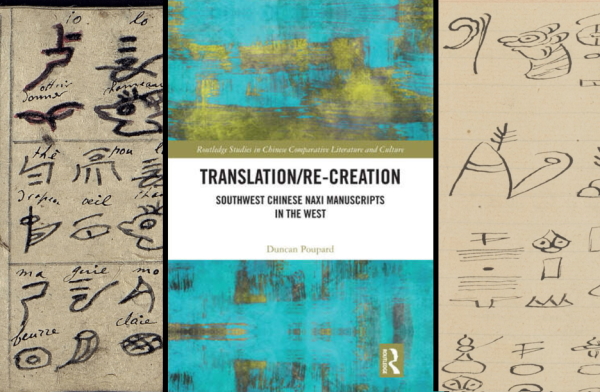 Duncan Poupard's book, Translation/re-Creation: Southwest Chinese Naxi Manuscripts in the West, has been published by Routledge this month.
The book is a study of European-language translations of Naxi ritual manuscripts from southwest China's Yunnan Province. It is the first Naxi studies monograph to be published in English for over 40 years. Naxi manuscripts, the ritual literature of a small ethnic group living in the Himalayan foothills, have long been an object of fascination due to their highly pictographic nature. Written in the "dongba" script, they look (at first) like ancient comic books replete with stick figures, animal heads and soaring mountain peaks. The translations into European languages (in English, French and German) discussed in this book date from the late 19th century to the second half of the twentieth century, revealing a history of fragmentary yet interconnected translation efforts in the west that has been mostly forgotten. This book explores this network of translations, showing how translation can be understood as a metonymic "recreation" of textual worlds.
The book engages in a series of textual excavations in an attempt to understand how the Naxi literature has been recreated in the west, ultimately becoming part of Ezra Pound's Cantos.
For more information please visit: https://www.routledge.com/Translationre-Creation-Southwest-Chinese-Naxi-Manuscripts-in-the-West/Poupard/p/book/9781032136240

Naxi manuscript with translation by Prince Henri d'Orleans, circa 1896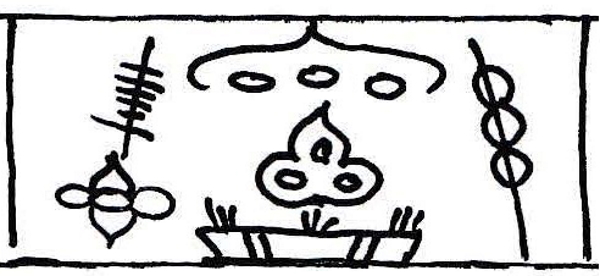 Am Anfang der Zeit: / zuerst wurden geboren / die Sterne am Himmel; / jener Tag ward ein günstiger Tag, / an jenem Tag ward geboren / das Gras auf dem Land; / heute ist das Gras grün, / heute ist ein günstiger Tag.
German translation of a Naxi manuscript by Robert Koc, nephew of Joseph Rock, 1969